The first part of Rich House Poor House, which you can watch here, aired in February 2021 and showed the vastly different lifestyles of Adam and Kiptieu, so when they switched lives for the week both were in disbelief.

Adam Stott is a business and wealth coach and has numerous successful businesses under his belt.

Kiptieu Fatty Sheriff, a Sierra Leone native, left the country at the age of 24 to come to England to be reunited with her family. Sadly, her husband Ackmed passed away four years ago, leaving her a widow, and left to raise her three daughters alone. Kiptieu is pillar of her community, she volunteers at her local church and has set up a tennis club at the courts near her house. Also, in memory of her late husband, she has set up a charity that sends second-hand toys to the children of Sierra Leone, from which she was funding herself.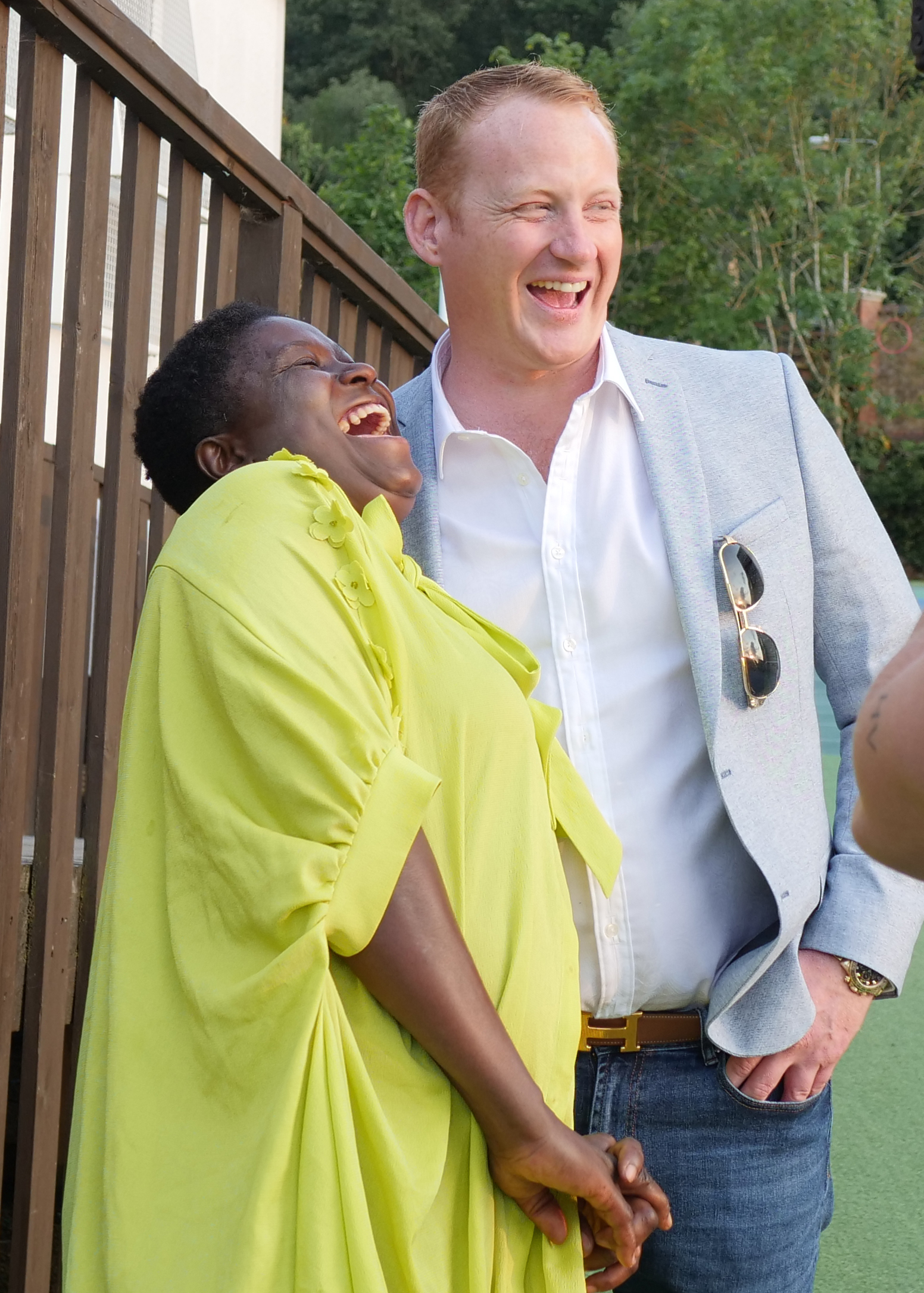 At the time of filming the first episode, Kiptieu was starting her fledgling food and delivery service, producing authentic African cuisine from her small kitchen in London. However, having no resources to hire a delivery driver meant that sometimes she would have to deliver her orders herself, as far away as 17 miles, using only public transport as a means of getting her food to its destination. It was this determination that impressed Adam the most. So, at the conclusion of their weeklong life swap, Adam offered to help her grow and expand on her company, Bongo's Kitchen.

Since the first episode, Kiptieu has worked with Adam and his team at Big Business Events continually growing Bongo's Kitchen. Kiptieu and her team at Bongo's have had the pleasure of catering one of the events held at BBE, as both the team and clients were eager to meet her properly and get a chance of tasting her food for the first time. She was an instant success with the group, with no one just settling for one serving of the African delicacies she had laid out.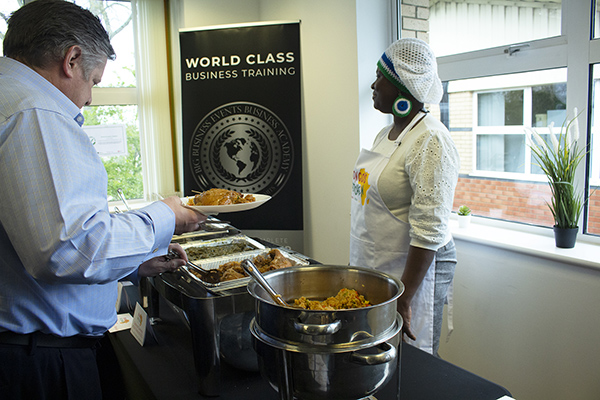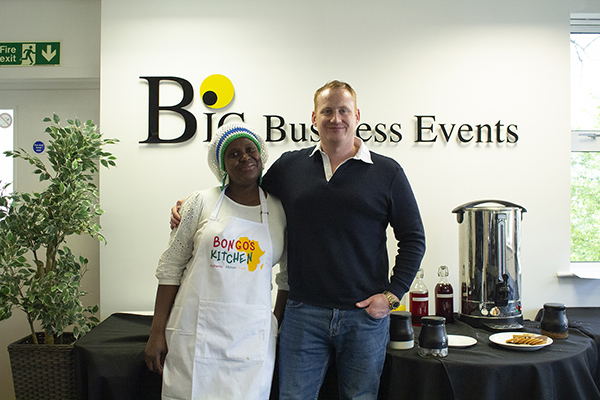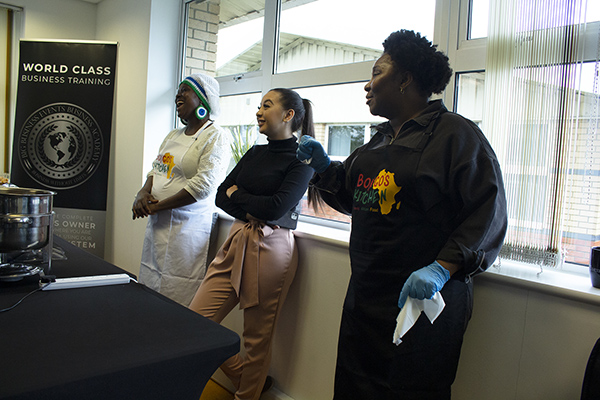 Bongo's continues to grow to the point where Kiptieu has outgrown her small flat's kitchen, so Adam sourced professional workspace for her to operate out of which means she has more space at home for her and her girls.
The expansion and growth in sales has meant that she has the ability to hire both additional kitchen staff and a delivery driver, meaning Kiptieu no longer has to use public transport to get her orders to her clients, and can spend more time crafting and perfecting her meals.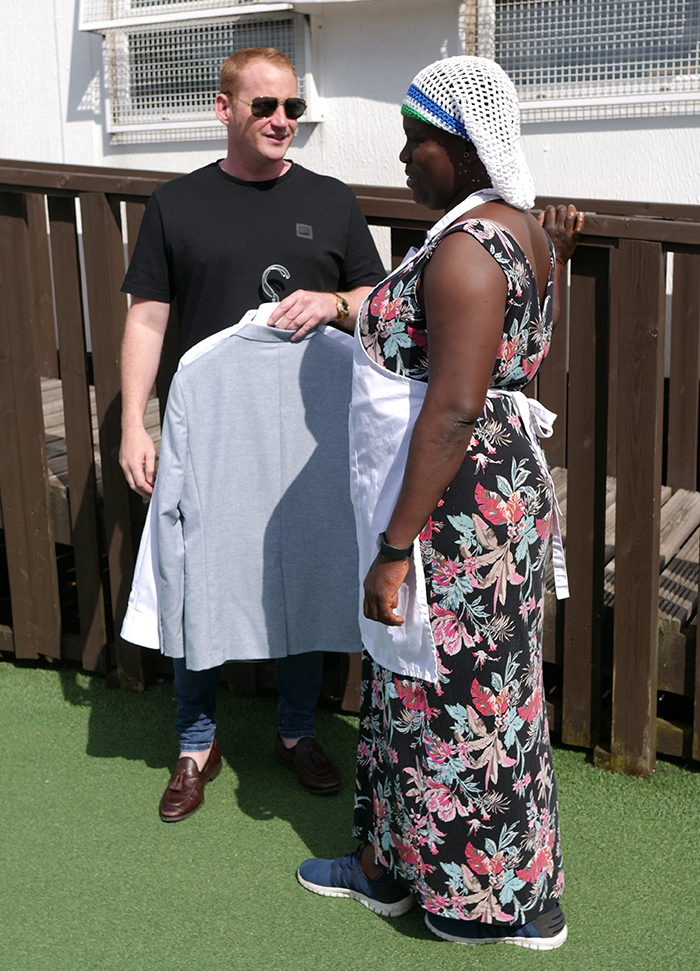 Both Adam and Kiptieu, when approached for the potential to make a follow-up episode for Rich House, Poor House they both jumped at the opportunity. It was an opportunity to show everybody how both of them had progressed
Adam invited some of his top clients to Bongo's Kitchen HQ in London to rejoice in the launch of Kiptieu's business. Joined by her family, including her daughters the entire day of filming was a celebration
Kiptieu and her team laid out a spread of her most popular dishes for everyone to try including a variety of pies, stews, and desserts, but the dish that left everybody raving at the end of the day was her homemade banana bread which proved to go down a treat. All of these dishes and many more can be ordered on our website.


At Bongo's Kitchen, we are so happy to be given to opportunity that we have had, and that we can share our traditional African cuisine from within the heart of London to people who may not have had the chance to try such food. We look forward to our future and working with Adam as we grow and thrive.